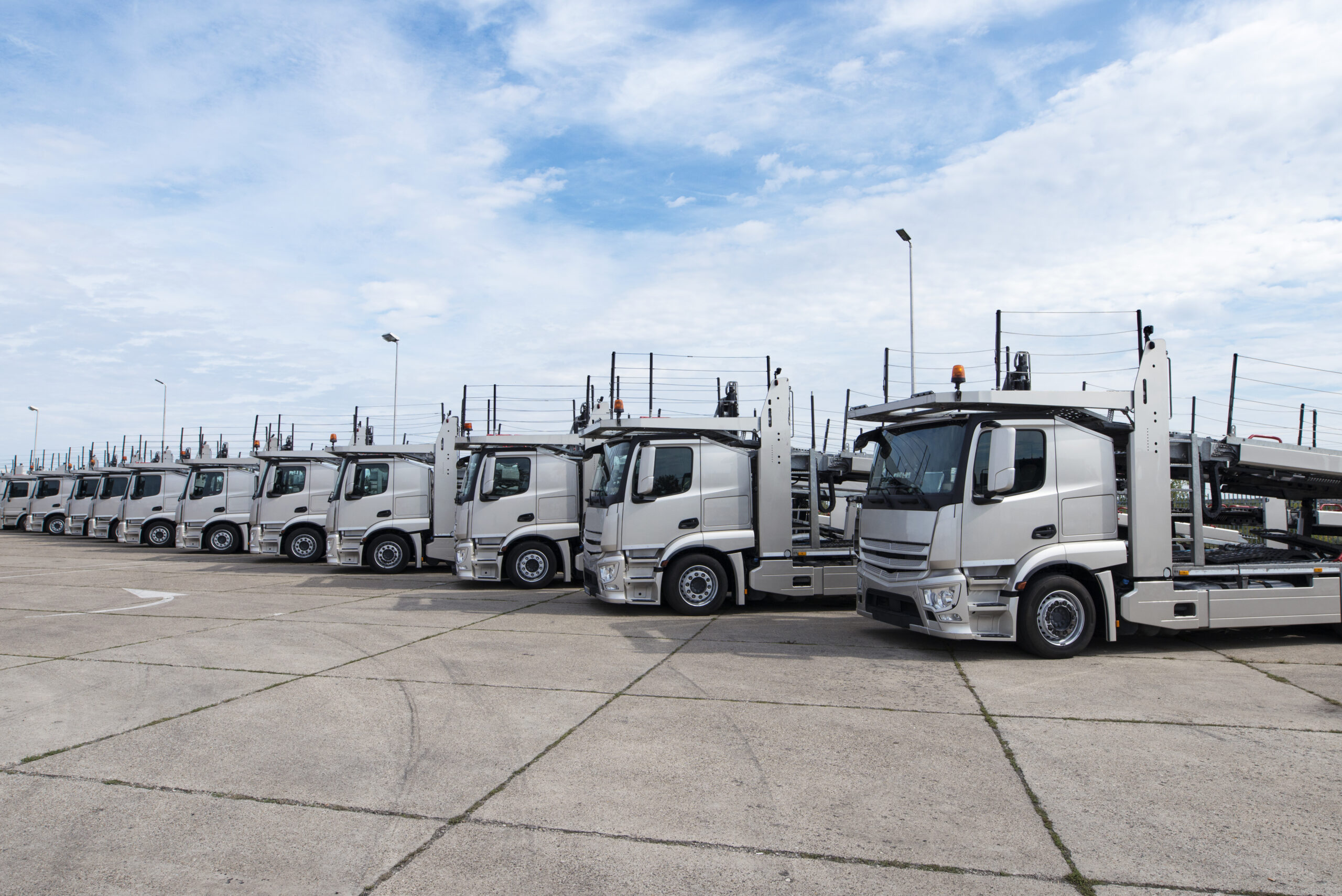 The quick advances in the research and development of self-driving trucks have been in focus throughout the last three years as the pandemic renewed the importance of autonomous trucks that can ply the road without the presence of a driver. Moreover, the transportation and logistics trends in 2022 have shown massive investments in e-commerce fulfillment technologies and the rollout of autonomous trucks.
The primary benefit of autonomous trucks is that they are not dependent on the presence of a driver to take them from point A to point B. This can indeed be of immense advantage to the road freight industry that had to contend with the problem of driver shortage in the last two years. Self-driving trucks will undoubtedly empower the road freight sector by eliminating the need for human drivers and helping to avert supply chain crises because of the driver shortage. In this post, we will discuss the future of autonomous trucking and how it will reshape the road freight industry in 2023.
Top multinationals as well as start-ups are investing in autonomous trucks
In 2023 the opportunities of the autonomous trucking market are tremendous and startups, as well as multinationals, have started investing to transform the ground freight industry. Although Tesla, Daimler, and Volvo are still the uncontested leaders when it comes to the research and development of self-driving trucks, the start-ups are not lagging. Companies such as TuSimple, Rivian, Peloton Technology, Plus AI, Embark, etc are also trying to expand their presence in this growing sector. Another major player that is considering investing $10 million in this industry is Microsoft. They are planning to invest in self-driving vehicle startup Gatik. This California-based startup has already raised over $121 million from around 10 investors.
Additionally, Waymo LLC formerly known as Google Self-driving Car Project has invested billions of dollars for further research in autonomous vehicle technology. Amazon the biggest name in the e-commerce sector is banking on the use of autonomous trucks in the future to enhance efficiency and reduce its dependence on drivers. Most truck drivers quit their job because of the long work hours, safety concerns, and a pay structure based on the distance covered rather than the number of hours worked. This is one major reason why several companies are shifting their focus to autonomous vehicles. Amazon has heavily invested in Plus, an autonomous trucking company, and purchased a fleet of 1,000 self-driving trucks. Additionally, they also acquired autonomous vehicle start-up Zoox, and made substantial investments in autonomous vehicle companies like Embark and Aurora.
How autonomous trucking can benefit the road freight industry
Cost cutting
Autonomous trucks can help trucking companies save a substantial amount of money by lowering labour expenses, wasted hours, and unproductive drivers. Moreover, it will help to effectively deal with the problem of driver shortage and overcapacity. Self-driving trucks that are not subjected to hours of service regulations can run for up to 20 hours a day. Therefore, it will greatly increase productivity contributing to better fleet utilization. According to an estimate by McKinsey, fully autonomous trucks can reduce operating expenditure by a whopping 45% which translates to $85 -$125 billion in cost saving in the USA alone.
Enhanced safety and efficiency
Trucks driven by tired, drunk, sick, or distracted drivers can pose a considerable threat to life and property. Although it will take a few more years for this technology to become perfect and fully accepted, self-driving trucks will soon have the capacity to be safer than human-operated trucks. Autonomous trucks can detect other vehicles from a distance. As a result, they are capable of maintaining a safe distance and even changing tracks if need. Furthermore, they make use of Google maps and live feeds from cameras for selecting the safest and fastest route to reach their destination. Additionally, the elimination of human errors allows vehicles to run at a greater speed without compromising on safety. Putting it simply, it will facilitate everyday traffic and lead to less congestion.
Environment friendly
Autonomous trucks can help to lower the carbon footprint of the road freight sector. This is a unique selling point of autonomous trucks as the transportation and logistics industry is working hard on cleaning up its environmental impact. The AI-controlled trucks make use of data analysis for better optimization of fuel usage. Moreover, the arrival of electric-powered vehicles will further lower the dependence on fossil fuels and result in even greater cost savings. This could emerge as a crucial selling point of self-driving trucks at a time when the industry is having to deal with skyrocketing fuel prices and the potential environmental threat related to the use of fossil fuel.
In 2023 self-driving trucks will still require a human driver
Presently, autonomous trucks cannot operate without the presence of a human driver on board. However, the situation is expected to change very soon and most companies are experimenting with trucks that can make unsupervised trips without the presence of a human driver. In Texas, autonomous trucks without any backup driver will soon hit the roads largely due to the lax self-driving vehicle regulations in the state. Even a few years back the trucking companies didn't show much interest in this technology. However, the pandemic has changed this outlook for good and these days the road freight industry is eagerly waiting for the rollout of fully autonomous vehicles. This is indeed a massive change that will have a tremendous impact on the future of the transportation and logistics sector.