LCL or less than container load is a mode of ocean freight shipping for shipments that are not large enough to fill 20 or 40 feet shipping containers. Independent freight forwarders need to consider several options that help to cut costs while delivering the cargo on time. For this reason, whenever the shipment is below the minimum volume for moving via standard containers, freight forwarders need to take advantage of LCL shipping options. In other words, LCL allows the transportation and logistics companies to ship more frequently and avail reduced inventory costs. In today's blog, we are going to discuss the several advantages of LCL freight shipping for independent freight forwarders.
A bit about LCL shipments
To begin with, it needs to be stated that the ideal mode of shipment largely depends on the volume and nature of your shipment. The charge for an FCL shipment is quoted at a lower price provided that your cargo meets the minimum volume level. However, when your cargo isn't large enough to fill the full container, LCL shipment is the most advantageous option. Although you will not be able to avail of the lower rates, LCL shipping will allow you to move your freight promptly by sharing containers with other freight companies.
Therefore, you only need to pay for the space taken up by your cargo in the standard 20 or 40 Ft container. This easy and convenient solution allows forwarders to send a small volume of cargo to anywhere in the world via ocean freight. The frequent departure schedule of the container ships ensures the smooth and quick transit of small shipment volumes. Moreover, using partially loaded containers is not only economically viable but is also environment-friendly.
The several advantages of LCL Freight Shipping for independent freight forwarders

First and foremost, the primary advantage of LCL freight is that it helps to lower your expenses. It is much more cost-effective for freight forwarding companies with smaller shipment volumes. LCL shipping requires forwarders to pay just for the used volume of the full container. Whenever the shipment isn't enough for a full container load, the forwarders can consolidate their shipments in the container and split the consignment upon arriving at the destination port. Being much cheaper than air-freight, it allows forwarders to dramatically lower their shipping expenses. Furthermore, LCL lowers the inventory management costs for small orders. This gives the logistics companies the option to allocate their resources in other fields where it is required.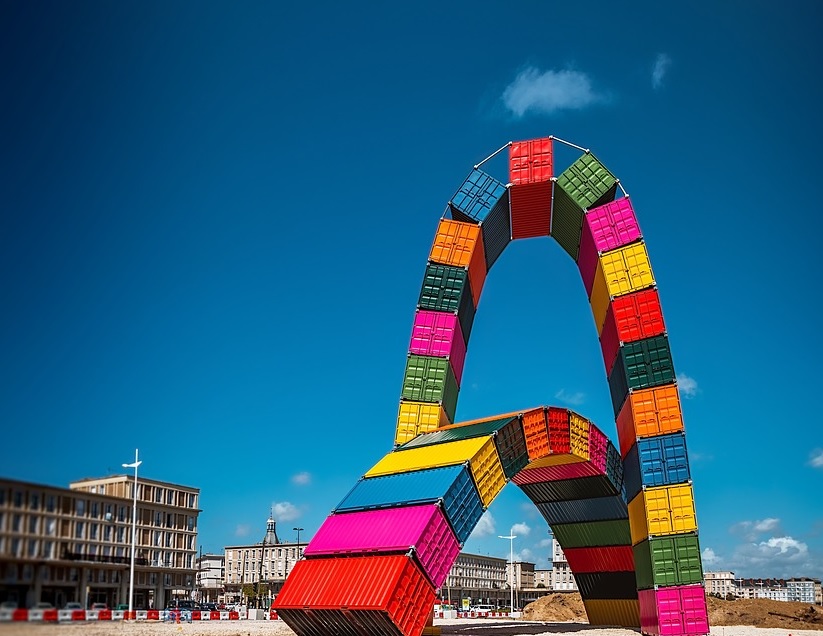 Consistent delivery of orders
It allows you to send a shipment as soon as they are manufactured without spending too much. Additionally, a small batch of LCL shipment proves to be faster thus allowing you to remain competitive. Instead of waiting to ship until getting a full container load of cargo, the freight companies should send small batches of shipments to ensure on-time delivery. Moreover, you only pay for the number of crates or pallets you are moving thus being able to execute a steady flow of deliveries. It also enables you to accept orders on demand.
Many small and mid-sized manufacturers are avoiding mass production for both financial and environmental reasons. Furthermore, many companies are lowering their stock levels to respond to the quickly changing needs of the consumer. In a situation like this, it makes more sense for independent freight forwarders to ship on an 'on demand' approach.
Yet another advantage of LCL cargo shipping is that it allows for better time management for the forwarders. Supply chains dependent on FCL are more difficult to optimize. You need to adjust your business schedule according to the volume of each container. LCL shipments allow the shipper to move the cargo on any day of the week according to their convenience. It allows you to adjust to shifts in demand, better organize your workforce and keep your clients totally satisfied.
More time to focus on your business
LCL freight shipment allows the shipper to spend less time on managing their freight. In other words, it will enable you to spend more time on the core aspects of your business and close deals quickly. It allows independent freight forwarders to prevent losing valuable time over tracking, tracing, and waiting before scheduling the FCL shipments. In the peak season when capacity is almost full, it is much easier and faster to send out LCL shipments. Simply put, it enables you to save time while providing tailor-made solutions for meeting the immediate requirements of your clients.
How FreightViewer can help you with your LCL shipments?
FreightViewer- Globalia's member-exclusive online quote management software has created a digital infrastructure for the members. It is allowing for the establishment of an automated data transfer of carrier rates and tariffs. It not only enhances the accuracy of the quotation but also considerably reduces the quote processing time and allows members to organize their rates with their local and transport charges on a single platform.
Globalia's objective is to integrate the main co-loader's buying tariffs on a global scale into this member-exclusive platform. For this reason, Globalia has entered into an agreement with SHIPCO.  Thus we are now offering the LCL buying rates online through FreightViewer. FreightViewer gives the GLB members direct access to LCL Shipco rates and schedules for import and export shipments. The combination of the data provided by Shipco Consolidator with all the functionalities integrated in FreightViewer is allowing the independent freight forwarders to better serve their clients by providing them with a professional and accurate quotation for their LCL shipment within just a few seconds!
Additionally, members get a link corresponding to each quotation. After sending the quotation to the customer through email, the agent has the option of checking if the client has viewed the link. Once viewed you can call the customer to start a follow-up of this quotation.
In conclusion
Lastly, before deciding on the mode of shipment it is important for you to weigh the pros and cons and make the right decision. LCL is not an ideal option in case there is a possibility for the cargo to sit at the port because of someone else's products. So before choosing LCL shipment ensure that the cargo is going to reach it's destination seamlessly. LCL shipping offers frequent sailing, and lower expenses than FCL so more often than not it can be the perfect choice for shipping small cargo volumes.