One of your top employees handing out a resignation letter is one of the worst nightmares of every manager. Employee retention is absolutely vital for the long-term success of independent freight forwarders. Recruiting the right employee can be expensive both in terms of time and money. Consider the amount of time that goes into the process of on-boarding and training. Most independent freight forwarders will agree that retaining the top employees leads to client satisfaction, enhanced sales, happy co-workers, and efficient succession planning.
What is employee retention?
Employee retention can be defined as the effort undertaken by companies to conserve their most treasured employees. A low or high employee retention rate can have a direct bearing on the company's success rate. For this reason, many companies take a proactive data-driven employee retention strategy and take all the necessary steps to prevent their best employees from joining their competitors.
In other words, it is imperative for businesses across all sectors to ensure that the company's database remains within the organization. For this reason, employee retention is absolutely imperative. Moreover companies with a high turnover can stand to lose a lot when one of its trusted employees leaves the team. It can negatively impact the work culture as it demonstrates that your company is incapable of retaining the best talents. In today's post, we are going to talk about a few tried and tested employee retention strategies that will help independent freight forwarders run their business smoothly and successfully.
Employee retention tips for independent freight forwarders
Competitive salaries and benefits are the first step
To begin with, you need to ensure that your employees are getting adequate financial stability. This is the first and foremost element that motivates an employee to carry on with the job. Most employees quit a job in favour of a better salary. Apart from this reason better benefits and career advancement can also be possible motives. However, mostly it is about the money. Moreover, healthcare and insurance benefits are also two important factors that motivate a person to carry on with his/her existing job.
This is why independent freight forwarders should do market research and ensure that the salary they are offering is comparable to other companies in the sector. This is the most crucial issue that a company should consider if it wants to retain its employees. If you are paying a salary that is below the industry standard then sooner or later your employees are going to look for other jobs.
Encourage your employees and recognize their work
During the pandemic, logistics workers have been at the frontline of the health impacts of COVID-19, facing high risk from Coronavirus exposure, with the aim to deliver essential services and helping to boost the countries economies. Some companies have decided to recognize their efforts and work with some compensations. It is the time to value the work of your employees.
Additionally, just saying that creativity is valued in your organization isn't enough. You need to create policies and take initiatives to prove the same. For example Google offers a 20% programme that allows their workforce to engage in any side projects of their choice during 20% of their work hours. A few common ways of encouraging your employees are offering rewards and providing positive feedback whenever possible. Rather than being critical of your employee's work try to provide constructive criticism that will stimulate his/her creativity.
These days many companies are setting up innovation teams that are charged with working on a specific topic or objective. Moreover, it is equally important for your organization to promote creativity and spontaneity. This should include taking risk measures. Several forward-thinking companies are implementing the above measures not only for employee retention but also for boosting the creativity of their employees.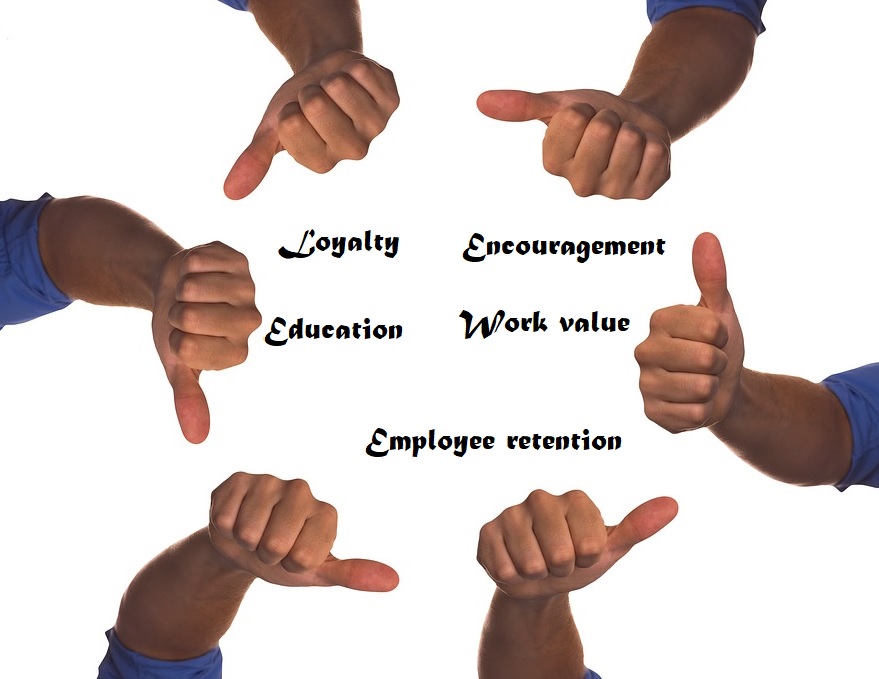 Reduce employee pain points
Your employees should never feel that they are spending most of their time working. You need to conduct regular employee surveys to understand the sources of frustration of your employees. Once the pain point of the workers is identified, companies should work on alleviating them or make their effort worthwhile by providing a better paycheck. Never take your best workers for granted. Just because an employee isn't complaining doesn't necessarily mean that she/he is happy with the extra workload.  It is the duty of the managers to figure out the satisfaction level of the employees and take required measures to ensure the same. Make sure to compensate an overworked employee with a paid vacation or a random day off.
Obtaining periodic feedback from your employees will allow you to establish a connection with them. Workplace loneliness, the feeling of isolation for remote workers, and stress are the most common pain points of your workers. In these hard times, you need to engage with your workers more often so as to get the pulse of your employees. It is important to let your employees know and feel that they are on your mind. This will boost employee loyalty and help to build trust between the management and the workforce.
Independent freight forwarders should invest in employee's education
Promoting your workers from within is a sure and certain way to demonstrate that you care about their advancement and that they are an indispensable part of the organization. Educating your employees is yet another crucial step towards employee retention. For instance, logistics companies need to impart digital training to their employees. This will allow them to easily cope with the latest technology trends in the freight forwarding industry. Independent freight forwarders can also consider sending their best employees for attending an office-sponsored course for obtaining the best logistics management certifications.
Sharpening the skills of your employees will not only benefit your organization but will also result in a higher retention rate. Your commitment to employee training will be viewed by them as a direct investment towards the betterment of your workers. This will be a powerful incentive that will motivate them to stay.
Conduct exit interviews
Even after taking all precautionary measures letting a worker go is at times unavoidable. In such a situation, the management should make sure to conduct an exit interview. In this interview, the departing employee is asked about his/her experience at the company and reasons why s/he is leaving the job. This interview will allow you to shed light on the problematic management practices, office politics, departmental conflicts, etc. This will allow you to address the problematic areas of your companies that need improvement.
Final words
It is important for independent freight forwarders to revisit their worker retention strategy annually. This process should include staying up to date with the latest market standards for benefits and compensation. Moreover, you also need to work on the creation of a friendly and healthy manager-worker relation and develop a work culture that is congenial to the growth and well-being of your workforce. This is the best way to retain your talented employees and keep them happy about working for you.