Keep reading to find out how independent freight forwarders can make the most of the logistics network
Make sure to keep your contact information updated so your partners can reach you at any time
This shall be done not only in your network profile, but also in all the websites your company name, address, email, and telephone number are shown. In order to do so, you can create a list with all the organizations you have ever joined as well as through an Internet search.
Please note that having your contact information updated is essential in order to maintain your confidence when a client or a partner gets in touch with you at first instance. If your contact information is not accurate, they will not receive a reply from you, so it is unlikely they trust you again.
Additionally, 75% of the people accessing your contact information end up touching base with you, so this is something you should not overlook.
Exchange a portion of your shipments with members within the network
The easiest way to do this is to have a look at the Network Directory and contact those agents who are based in the areas where you can offer business.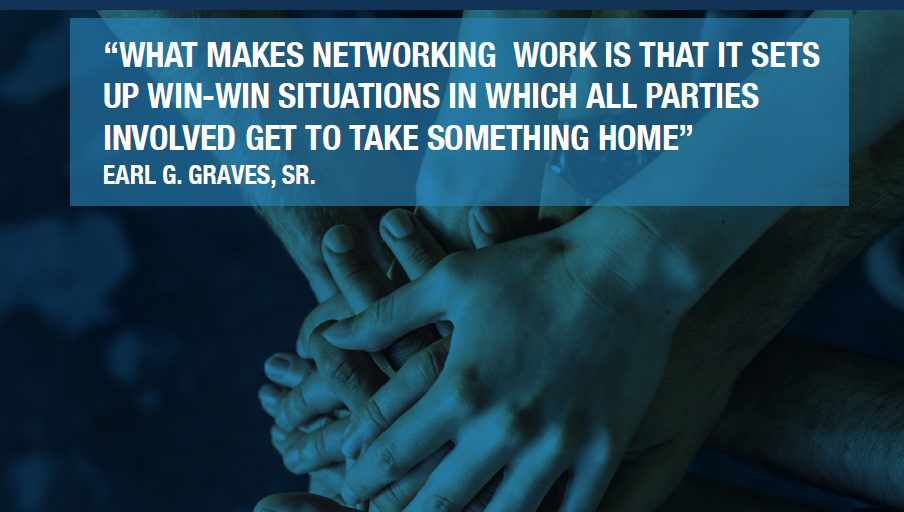 You should take into account that if you give out shipments to other network members, your cooperation will be rewarded by the businesses you receive from your fellow members.
According to a Forbes survey, 8 out of 10 business executives prefer a personal one-to-one meet over impersonal, technology-enabled communications like phone, email, or video chats. Independent freight forwarders can secure more business in the 2 days of our Annual Meeting than you can do in months of business tours. Personal interactions form the core of any business activity so make sure to take your business one step further by attending Annual Meetings.
Currently, transparency matters more than ever. That is why having a transportation management software (TMS) provides visibility into the daily logistics operations, while significantly reducing its processing time, from a number of days to less than a minute. It will definitely help freight forwarders to carry out a successful logistics plan and enhance the accuracy of quotations.
Globalia's new program FreightViewer offers our members a digital infrastructure helping them generate quotes within seconds. Clients can go almost through all the logistics process by themselves being able to compare different quotes in a quick and easy way. It´s an additional service for the members at no charge, giving them an opportunity to get started in e-commerce.
Promote your company within the network
A strong web presence of your company will certainly have a positive impact on your business. Therefore, if you promote your news about the latest accomplishments of your company within the network, you will surely increase the business opportunities. It will also help to build your brand on the Internet to post on social media.
Make use of the marketing and online tools
Tools like Cargo Tracking System – which allows you to track containers, air-shipments, etc in real-time -, the Carrier Schedules – which would inform you about vessel departures to/from anywhere -, the Agent Finder tool – which creates a fair distribution of shipments within the network -, or the corporate brochure, video or ppt, are not to be missed. Take advantage of all the tools that a network put at your disposal.