The agent finder tool creates a fair distribution of shipments within the network. Our software gives each agent a defined territory with no overlapping, meaning no competition between members and more shipments for everyone.

We may not know the exact location of every town or city in the world, but our agent finder does!
---
Test the tool by entering the city and country location here.
---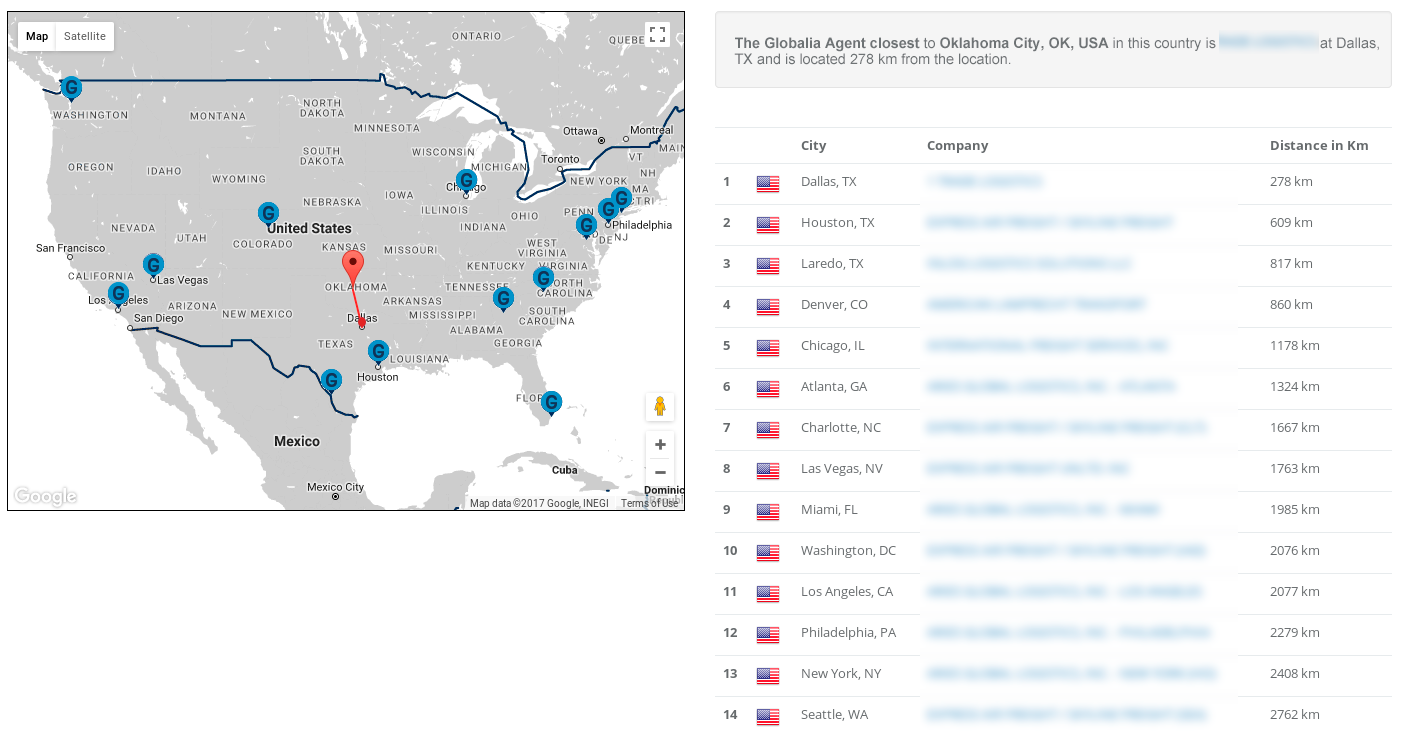 We didnt find any Globalia Agent in this country.