At the end of 2016 the A&L Cargo team, GLB member in Haiphong, was asked to participate in the VIP Green Port Project.
The task consisted in the break bulk shipment of 2 Sets of QC Crane from Ho Chi Min to Haiphong and then transporting it by truck to the client's jobsite. The cargo had a total volume of 6,640 cubic meters and it included pieces of up to 70,000kgs and 43.8 x 4.5 x 3.3m.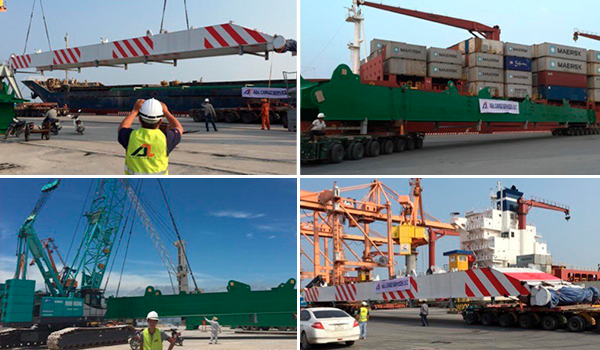 This rather challenging assignment was smoothly handled by the team, who took care of the loading and discharging at both ends as well as the dunnage, lashing and securing of the cargo on vessel.
Well done team