Amid the age of digital logistics, the freight forwarding industry is proactively pursuing strategies to narrow the gap and uphold its competitiveness against industry giants. Embracing cutting-edge technologies and implementing fresh approaches, these well-established freight forwarders are discovering ways to harness their expertise and maintain a leading position. This article delves into how traditional freight forwarding companies are closing the divide and assimilating digital solutions into their operations to effectively address the challenges of digital disruption.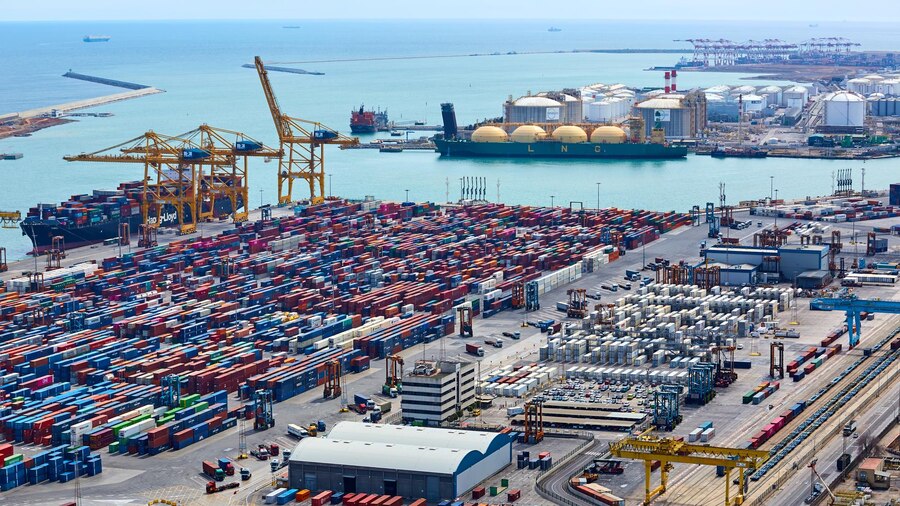 Defining Digital Disruption in the Freight Forwarding Industry
Digital disruption encompasses the transformative impact stemming from the introduction and integration of innovative digital technologies, capabilities, and business models, causing substantial shifts in the culture, market dynamics, industry landscape, or operational procedures of a specific sector. It materializes when digital advancements disrupt established conventional practices, reshaping customer expectations, behaviors, and preferences. Moreover, it often spawns fresh market prospects while challenging the status quo and established business models.
For instance, in the freight forwarding industry, digital disruption has given rise to digital freight forwarding, redefining how services are delivered, consumed, and experienced. This revolution is fueled by technologies such as artificial intelligence, cloud computing, big data analytics, the Internet of Things, and mobile applications, among others. These disruptors have the potential to reshape entire industries, generating novel market openings while rendering traditional business models outdated. Organizations that do not adapt to these disruptions face the risk of falling behind, whereas those embracing digital transformation can secure a competitive edge and flourish in the new digital landscape.
The Rise of Digital Freight Forwarding as a Response to Digital Disruptions
Independent freight forwarders have initiated a digital transformation journey, investing in advanced technological solutions to address the challenges posed by digital disruptions. They have revamped their operational infrastructure, incorporating cloud-based platforms and upgraded systems to streamline their processes, enhance efficiency, and bolster communication with clients and partners. The adoption of automated documentation, real-time tracking, and integrated systems has enabled them to offer a more seamless and transparent experience for their customers, bridging the technological gap.
Additionally, digital freight forwarding has driven logistics companies to actively pursue partnerships with tech firms and startups. These collaborations provide access to disruptive technologies like blockchain, artificial intelligence (AI), and the Internet of Things (IoT). By integrating these innovative technologies into their existing operations, they can improve supply chain visibility, optimize processes, and enhance overall performance. This strategic approach empowers them to leverage digital disruptions while capitalizing on their industry expertise and experience.
Prioritizing customer-centricity has emerged as a core focus for traditional freight forwarders. They have invested in digital platforms that offer features such as instant quote generation, real-time shipment tracking, online booking capabilities, and self-service options. Through user-friendly and intuitive interfaces, they aim to elevate the customer experience and meet the expectations set by digital disruptors. This emphasis on superior customer service enables them to retain existing clients and attract new ones, thereby narrowing the divide between traditional and digital forwarders.
Embarking on Digital Transformation
In the contemporary world, where consumers increasingly rely on online platforms for diverse needs, manual and traditional processes fall short. Recognizing this shift, established forwarders have embraced logistics technology platforms that offer transparency, control, and user-friendliness, catering to the evolving expectations of their clientele. Logistics companies that undertake a comprehensive digital transformation gain substantial advantages, benefiting all stakeholders. They can provide enhanced visibility, streamline processes, and elevate customer experiences, aligning themselves with the demands of today's digitally-driven logistics landscape.
Globalia Logistics Network has solidified its standing as one of the premier freight networks by pioneering instant quoting capabilities for our members. Our member-exclusive platform, FreightViewer, empowers members to digitize the process of uploading contract rates, instantly sharing them with clients and partners. As a member, you can now provide your clients with prompt quotations, eliminating the wait of two or three days. This tool consolidates all freight rates within one platform, facilitating the creation of customized e-mails or PDFs for requested quotations, which can be dispatched immediately to clients and partners. FreightViewer also furnishes personalized websites for all members to showcase their rates and expand business volume. Furthermore, Globalia's FreightViewer department continuously enhances the software with new features and updates, ensuring its relevance and effectiveness.
Join us today to take your freight forwarding services to new heights!
Benefits of Digital Disruption
Digital disruption brings forth a multitude of new opportunities and significant advantages, which are detailed below:
Greater Customer Satisfaction:
Digital disruptions significantly enhance customer satisfaction by providing convenient access to products and services precisely when they are needed. Moreover, disruptive technologies enable personalized experiences tailored to individual customer preferences.
Access to New Markets:
Digital disruption opens doors for businesses to access previously uncharted markets. This can manifest through the creation of entirely new markets or by providing easier access to existing ones. A prime example is the rise of online shopping, which allows businesses to reach global consumers regardless of their geographical location.
Creation of New Business Models:
Digital technology paves the way for the emergence of innovative and efficient business models that surpass traditional approaches. Such transformations are crucial for businesses to maintain competitiveness and relevance in a rapidly evolving marketplace.
Enhanced Operational Efficiency:
Digital disruptions offer freight forwarding industry the potential to optimize their operations and boost efficiency. By harnessing digital tools and technologies, organizations can streamline processes, automate tasks, and leverage data-driven insights. This results in cost savings, improved productivity, and overall operational effectiveness.
Navigating Digital Disruptions for Traditional Logistics Companies
While it's evident that digital freight forwarding has redefined the customer experience with its technology-driven approach, traditional forwarders that have integrated technology are thriving by capitalizing on their unique expertise and advantages. However, the success of well-established independent freight forwarders can be attributed to several distinct advantages that aren't easily replicated by new digital entrants. These advantages include:
Extensive Global Network
Reputable forwarders have meticulously built a vast network of global offices and industry partners, affording them invaluable local market insights and performance expertise. This is why freight forwarders need to become a part of a solid freight forwarders network like Globalia that gives them trustworthy international partners to collaborate with along with a host of other advantages.
Strong Relationships with Carriers and Service Providers
Over the years, logistics companies have nurtured enduring relationships with carriers and various service providers. These relationships empower them to negotiate favorable rates, ensure prompt responses, and deliver efficient and dependable logistics services to their clientele.
Experience and Knowledge
Ultimately, experienced traditional forwarders possess extensive hands-on experience and specialized industry knowledge that cannot be acquired overnight. This expertise equips them to offer valuable insights, guidance, and tailor-made solutions to meet the distinctive needs of their customers.
To effectively contend with digital disruptions, the freight forwarding industry should embrace digitization while capitalizing on these inherent advantages. This dual approach enables them to protect their market share and compete successfully against digital-forwarding entities.