The arrival of drones has created quite a buzz in the international transportation and logistics industry. Transport drones that have already forayed into the logistics industry will quickly become an integral part of the modern logistics sector. The drone economy continues to expand and is here to stay for a long time. The International Drone Exhibition in the USA presented more than 100 exhibitors from over 24 countries and it goes without saying that drone delivery is soon going to become the order of the day.
Amazon is the first company that harnessed the use of drones for direct delivery to customers. As early as 2015, Amazon patented their delivery drones which were capable of locating a consumer by using her smartphone data. In terms of the supply chain industry, this implies completing the last mile of the journey of the cargo right to its destination. According to a BBC report, "A mock-up delivery screen suggests that people will be able to choose from a wide variety of delivery options- from 'bring it to me' to nominating their home, place of work or even 'my boat' as places for packages to be dropped."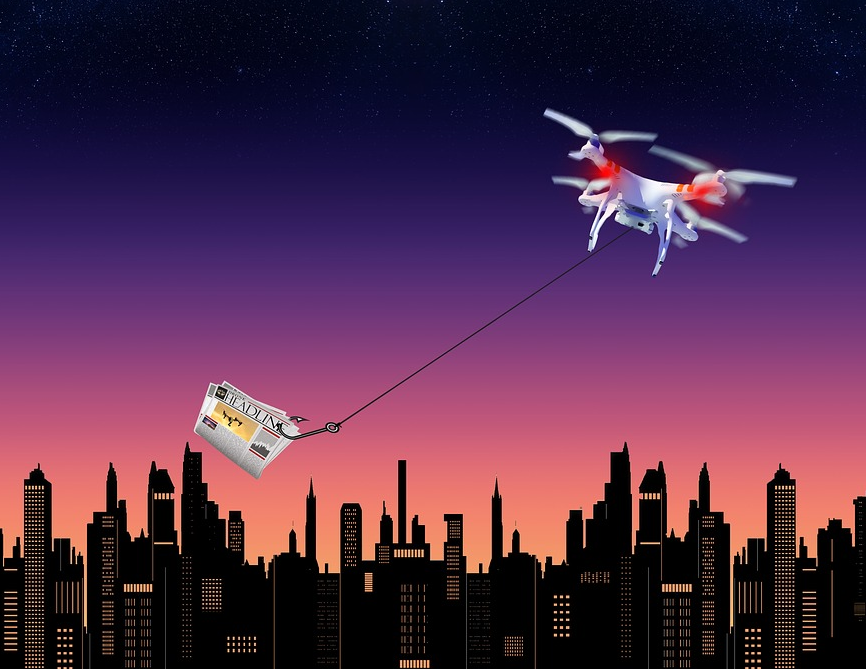 The unique flying robotic drone developed by Fraunhofer is supposed to keep a tab on your inventory thereby relieving you of the strenuous task of record-keeping and stock taking. Apart from its many uses, drones can prove to be highly efficient for automating inventory jobs. The workers no longer need to leave their seat for checking inventory since he will be able to control the drone right from his desk.
Drones can also be used for moving the items on your warehouse floor. Using drones for shifting the boxes would come with the following advantages:
Increased flexibility in reconfiguring the point of deliveries

Greater functionality by using more than one drone

Loading and sorting the items on the pallets

They can also be used for loading the containers at the outbound port
Drones can be used to replace security cameras since they are capable of accessing areas which fixed cameras are unable. So they can be used to monitor the cargo which is prone to theft. There are certain jobs in the transportation and logistics industry that come with a great risk of accident for your employees. Recording the high-risk areas where the workers are more likely to suffer an accident or injury will allow you to get a much detailed picture of the occurrence.