The market reputation of independent freight forwarders is entirely dependent on the way they serve their customers. Just like any other sector, the freight forwarding industry is striving to create a long-term mutually beneficial relationship with its customers. Apart from strengthening the brand image, a sound relationship with customers also helps to deal with the increasing competition posed by the multinationals. In today's blog, we will discuss the importance of good customer service in 2022 and how the independent freight forwarders like you should use technology to boost the customer experience.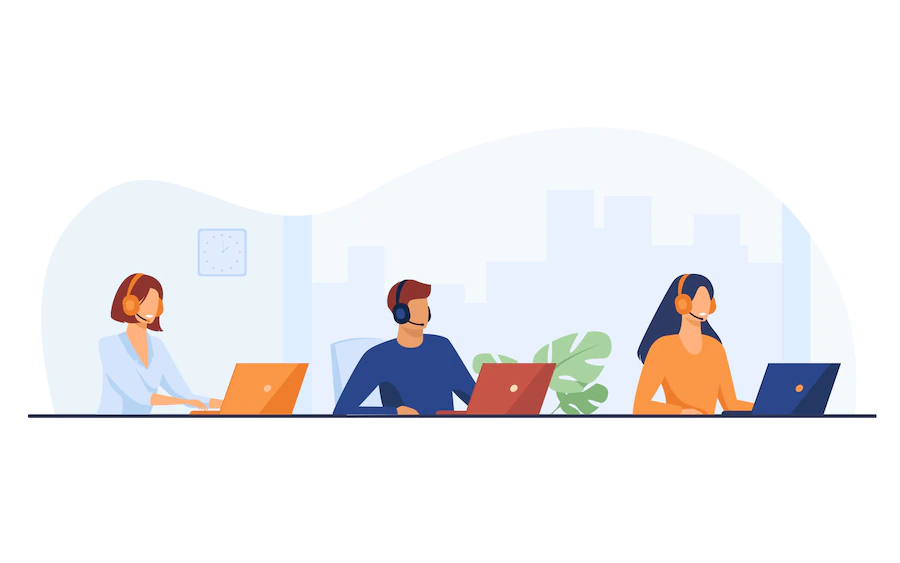 What good customer service in freight forwarding looks like in 2022
Your customer service starts right from sending a freight quotation and ends until the shipment is sent to the consignee's doorstep. In this digital age, your customers expect a strong digital presence and prompt responses from your end. Right from receiving a quotation, to getting information about shipment status- customers these days are not tolerant of delayed responses. Therefore, as an independent freight forwarder, you need to digitize your service and use a combination of tools and software to ensure the smoothest possible client experience.
Here are a few easy steps to boost your customer service with digitization:
Use an instant freight quotation tool like FreightViewer
Globalia's member-exclusive transport management software- FreightViewer is a tool that allows members to create and send a quote instantly. In other words, this platform allows the agents to instantly respond to quote requests from their clients and partners. Customers these days are used to getting instant responses. Therefore, the slightest delay in response could prompt your client to move on and find a new logistics service provider.
Globalia's FreightViewer enables the agents to digitize the entire process of their business. It stores all data required for developing a shipment and comes up with instant accurate door-to-door quotes allowing members to provide immediate service to their customers. Additionally, FreightViewer provides a link corresponding to each quotation. Once sent to the customer through email GLB agents can check if the client has viewed the link, and if so, they can call them and start to follow up on the quotation. This very first step of the shipment process can go a long way in customer retention.
Improve supply chain visibility and send constant updates to your customers
Real-time cargo visibility implies awareness of the ground-level delivery process at any time of its occurrence. Apart from enhancing customer service it also helps freight forwarders to plan, make forecasts, formulate plan B and evade unexpected situations. Additionally, it also helps logistics companies with resource prioritization. Your clients are always on the lookout for instant updates regarding their cargo. Keeping them in the dark can negatively impact the reputation of your company.
E-commerce companies have demonstrated how updating the customers about their order status can be a vital part of customer care. Independent freight forwarders also need to embrace a similar policy by which they can keep their clients in the loop about the exact status of their shipment. Using real-time shipment tracking software can greatly help in this regard. Sending constant updates to your customer about the location and status of their cargo will help to build confidence. This will reduce the need for them to reach out to your customer support team.  Logistics companies can use several channels like emails, WhatsApp, push notifications, or SMS to send updates to their customers. Additionally, tools like CleverTap, TextMagic, Intercom, and SimpleTexting can help you update the clients in real-time.
Enhanced data sharing is a crucial aspect of an expedited supply chain process. Data sharing allows freight forwarding companies to come up with better decisions with regard to operations and efficient resource utilization. More importantly, data sharing reduces supply chain costs and allows freight forwarders to be more responsive to client requests. For example, all Globalia members enter their local and international shipping rates on FreightViewer. Furthermore, this platform also collates the LCL Shipco rates and schedules for import and export shipments. The combination of the data provided by Shipco Consolidator along with the data from the network members integrated into FreightViewer, enhances the potential of the software.
Make use of a CRM software
CRM or Customer Relationship Management software can go a long way in showing that you care for your clients. To begin with, CRMs enable quick reaction to a customer's request and furnish them with all the info they need within the shortest time. CRMs digitize request processing and track all the aspects of client reactions and inform the customers almost immediately. Additionally, they also help independent freight forwarders to keep the clients notified of any problem that might appear during the transit process. This can be a very important factor that will help the transportation and logistics companies to avoid any force majeure situation. Moreover, they help to mitigate the impact of untoward incidents and act as an effective measure that prevents further material loss of the clients.