FIATA has partnered with PayCargo to launch a custom platform for facilitating the online transactions of FIATA members. This platform called FreightPay will not only speed up the online transaction process but also allow the FIATA members to avail of better security features and lower transaction rates. In today's post, we will talk about how the launch of Freight Pay will help to boost the digitization endeavors of the air cargo shipping industry.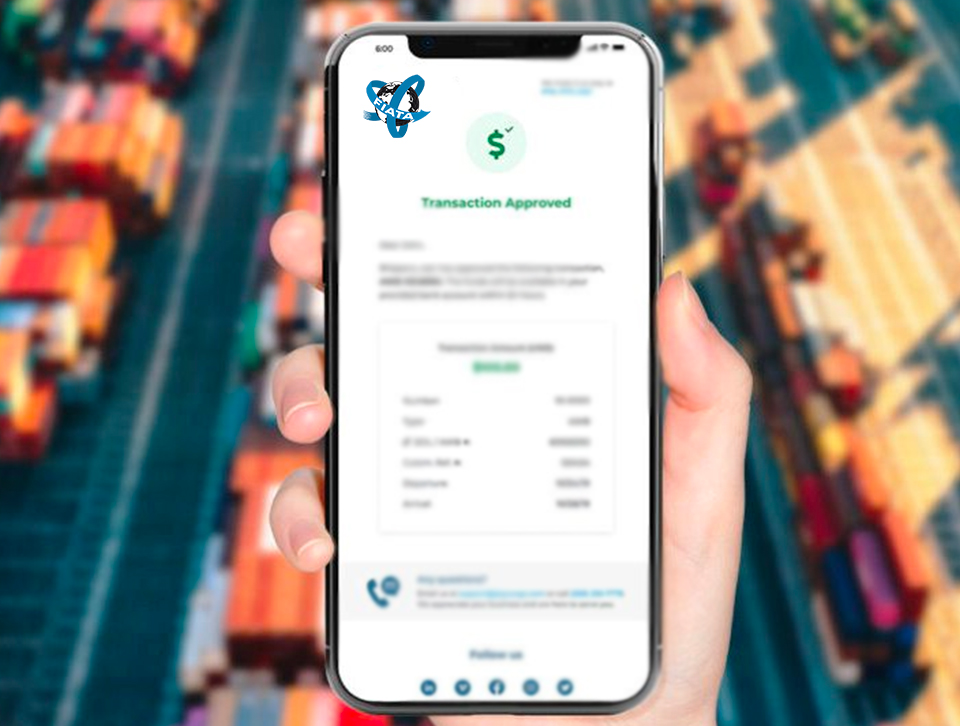 A bit about FIATA and Pay Cargo
FIATA is an association of transportation and logistics companies. They have consultative status with the United Nations. In other words, documents generated by FIATA have a bearing on the international trade laws. Most governmental authorities, as well as private organizations, recognize FIATA as a representative body of the international freight forwarding industry.
Pay Cargo is the world's most recognized online payment platform for the transportation and logistics industry. Their patented platform is one of the sector's most dependable platforms and they have more than 4,000 logistics companies in their network. Their high-profile customers include Hapag Lloyd, Air France, Swissport, Total Air, LAN Cargo, Air General, Hamburg Sud, etc. They have come up with the most effective payment system in the industry that allows their clients to make their payments quickly, easily, and safely. Moreover, it also leads to substantial cost-cutting as compared to any other method.
FIATA's partnership with Pay Cargo
"As we dive deeper into the digital world, we must continue to equip our members with hands-on resources that make their daily practice easier. We collaborated with PayCargo to develop the Freight-Pay solution so Fiata members can have an efficient and secure platform to transfer money among themselves at a reduced cost," says Dr Stephane Graber, FIATA's Director-General.
How the launch of Freight Pay will help to digitize the air cargo shipping industry
Pay Cargo created Freight Pay in partnership with FIATA so as to offer a contactless payment mode for the FIATA members. To begin with, this platform will enable FIATA members to instantly send and receive payments with fellow members at a minimal transaction cost. Some of the major benefits of Freight Pay are:
Minimized transaction costs

Flexibility of payments

Superior security features
FIATA members just need to register to this platform and start benefiting from its convenient features and end-to-end encryption. The Director-General of FIATA explains, that this software will facilitate the member's everyday operations. Simply put, it will allow the air freight forwarding companies to expand their business and enhance efficiency and customer service delivery. The members can sign up to Freight Pay at no extra cost and they are all set to send and receive money from fellow members across the world. Additionally, the end-to-end encrypted software offers instant visibility and allows the forwarders to access all transaction-related information.
According to Lioner Van Der Walt the Chief Commercial Officer of PayCargo, "A system such as Freight-Pay will help to enable businesses, irrespective of their location, to become truly global in their operations. International partnerships will become simplified, more readily available and the cost of doing business significantly reduced." The current mode of making international payments is not only slow but also expensive. This is why Pay Cargo came up with a user-friendly digital payment solution that will immensely help the players in the air cargo shipping industry.
How Pay Cargo is contributing to the 'digitization of the freight payment industry'
"We have worked with FIATA to develop a cost-effective custom online payment platform to ensure their members have access to and can benefit from, the ongoing digitalization of the freight payment industry." Furthermore, the digitization objectives of Pay Cargo also focus on the top open collaboration endeavours that will be advantageous for the broader logistics industry.
Recently, Pay Cargo raised $125 m via a Series B Investment. This investment will allow them to further enhance their online payment software and services. Moreover, in April 2021, they teamed up with Air Cargo Netherlands to facilitate the payment and collection process of the transactions between the company's members and delegates. Last year, they partnered with IBS Software, a solution provider for the tourism sector. This partnership allowed them to offer automated payment services to air freight carriers and freight ground handlers.
It's time for independent freight forwarders to overhaul their operations in favour of a digital one
Technology has become an indispensable part of our everyday life. Digital transformation in logistics refers to the process of reshaping services, operations, and the entire business structure by adopting new technologies. Not only the multinationals, but even the independent freight forwarders, have started to leverage digital transformation to streamline their operations, integrate new initiatives, satisfy customer expectations and adapt to the changes in market demands and business scenarios. However, the question remains, do the small and mid-sized logistics companies have enough resources to implement an effective digital strategy?
Globalia Logistics Network is helping the members to take the first step towards digitization
Digital solutions enable independent freight forwarders to create highly engaged customers. This is because it allows them to develop the necessary capabilities to meet the clients' demands and expectations. Simply put, your clientele's behavior and expectations should dictate your digital strategy. As one of the leading freight forwarders networks, Globalia, offers its members a very important digital platform that allows them to initiate this process of digital transformation. Globalia's member-exclusive quote generation software FreightViewer not only helps with instant quote generation but also offers a host of advantages. Furthermore, every year Globalia's IT team adds important updates to this software. This greatly enhances this platform's capacity to help with your day-to-day office chores.
How Globalia's FreightViewer helps the member with the digitization process:
Members just need to upload their rates on FreightViewer. The software generates an accurate quotation within a few seconds and compares rates with different carriers. Additionally, it even allows you to filter the freight rates under several attributes to obtain the most accurate quotation.
Customers these days expect fast responses. The slightest delay in sending a quote can prompt your potential customer to avail of services of another company. Additionally, the manual quote generation process is usually slow and often contains inaccuracies that can negatively impact your professional image. Freight Viewer offers the ultimate accuracy in calculation along with instantly customizable services.
FreightViewer allows you to charge your FOB costs thus enabling you to sell them directly to your partners and clients. All your clients/partners will be able to see your rates except for those companies that are operating in your country.
Personalized profit margins
This online tool enables forwarders to add a profit margin that is automatically calculated by the software. The power of creating customized quotes can be very helpful since all transactions do not involve the same profit margin. This is why FreightViewer allows you to add a customized markup to the rate.
Access the SHIPCO LCL rates
Globalia's partnership with Shipco Consolidator, one of the world's leading neutral NVOCC, allows the agents to directly access the Shipco LCL rates from FreightViewer. Globalia members are now even able to share the rates from an external provider.
Easy exchange of document
FreightViewer allows the agents to attach documents with the corresponding quotations and share it with their partners and clients.
A customizable quoting website
It also offers a personalized website through which your customers and partners can send you a quote request. All quote requests sent via this website will immediately reach you so that you can promptly complete the quote.
Send quotations to partners outside the network
Globalia members often need to collaborate with partners from outside the network. FreightViewer lets you send your quotes to external companies by sharing an interactive link.
Follow up with your clients
All quotations sent through FreightViewer include a link for the clients via which they can send you feedback. Additionally, it allows you to find out the number of visits by clients and the time when the quotation was visited. Therefore, you will be able to follow up with those clients who checked your quote but didn't get back to you.
The primary objective of this software is to digitize one of the most important office tasks viz quote generation. It not only helps you save an enormous amount of time but also helps with better customer service. Globalia's FreightViewer allows the independent players in this sector to keep pace with the biggest changes that are happening in the industry i.e. digitization.