Every international shipping company offering services in the Middle East is surely aware of the fact that Ramadan which starts from 13th April and continues till 12th May, is one of the busiest times in the Middle Eastern countries. In today's post, we are going to talk about why it is important for freight forwarding companies to start preparation before the start of the month of Ramadan to maximize their profits during the festive season.
Although the maximum number of sales happen only at the end of Ramadan, the shipping companies specializing in FCL/LCL services need to start preparing at least a month in advance. This is because, in many Islamic nations, the month of Ramadan is linked with reduced work hours, fewer business activities and an upward trend in shopping.
Shipping your cargo in advance will make sure that there's sufficient inventory in the market during the peak sales period. Shipping early is also important since a chunk of the workforce at the ports goes for holidays. This leads to lower capacity at the ports because of the lack of personnel. A delay in shipping might result in a higher shipping rate because of the increased demand for space.
Avoid port delays and demurrage
Shipping before time is important to prevent any possibilities of demurrage fees, and delays. In case your cargo reaches the port of entry and exit right during the month of Ramadan then it is likely that your shipment will spend more time than usual waiting for customs clearance at the port. As we already discussed this is because of the large number of shipments coupled with the reduced workforce during the holiday season. In a situation like this, you will be at the risk of accruing demurrage charges. These charges can build up at an alarming speed adding hundreds of dollars to your shipping expenses.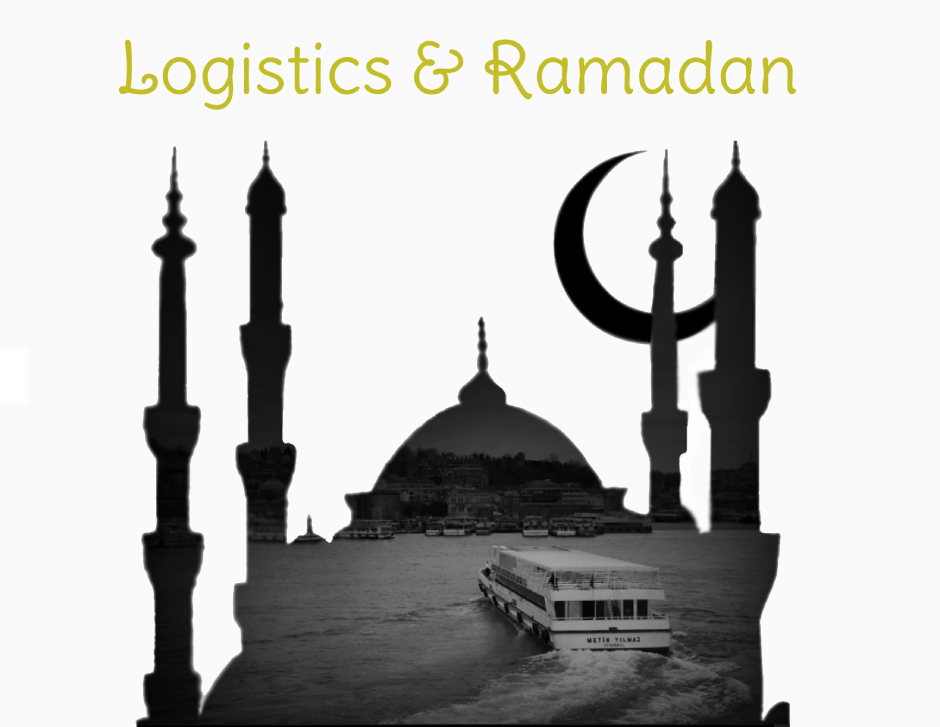 Chalk out an inventory storage plan
International freight forwarding companies need to have an inventory storage plan for the efficient storage and distribution of the cargo. The cargoes move really fast in the month of Ramadan. For this reason, hiring a warehouse that is capable of distribution, storage, and reverse logistics needs to be one of your top priorities. In case your warehousing service provider is unable to provide you with enough space, you need to hire the services of a third-party warehouse provider for a couple of months.
Having an inventory plan handy will ensure that the product never runs out of stock. Although delays are expected during Ramadan, an extended delay might have disastrous consequences in the competitive e-commerce landscape.
Check out your last year's performance
Taking a look at your last year's performance during Ramadan can make your job a lot easier. This will tell you what you need to do, what went wrong, and how you can optimize your services. For instance, you can check how well your fulfillment team performed in the previous year so that you can make amends and enhance the performance in the present time.
Most international freight forwarders are known to hire a seasonal workforce during the peak season, be it Christmas, or Chinese New Year or Ramadan. UPS for instance hired 95,000 drivers and FedEx hired 50,000 workers for facilitating their peak season operations. When the top players are doing it, the independent freight companies also need to do the same on a smaller scale. An additional workforce during the peak time allows the logistics companies to better cope with the increased work pressure. It helps to heighten productivity, reduces risks, and finally helps you achieve your bottom line by keeping your customers happy. Moreover, hiring additional staff will reduce a variety of risks giving you much-needed peace of mind.
Be transparent about the estimated delivery date
Although Ramadan last for a whole month, freight forwarders need to be especially careful about the time just before Eid. This is because Eid is the time when family gatherings and gift-giving take place. This is why logistics companies need to be super careful about providing a transparent and near-accurate estimated delivery date. Moreover, you also need to update your clients with the status of the shipment at all times. This is all the more important because a client who is happy during the peak season of Eid is more likely to return to your company in the future.
Focus on better communication between the key departments
Better communication within your key departments will naturally result in more productivity and the elimination of any possible gaps. You can do it by arranging for frequent meetings with representatives from all the important departments to get an overview of the possible potentials as well as setbacks. In other words, inputs from more team members will give you a clearer view of the scenario and allow you to take steps to enhance your output. Lack of communication between the staff of the key departments can spell disaster for your company while time communication can take care of the issues at hand during this crucial time of the year.
Ramadan is just around the corner.  So the international shipping service providers should take special care to ship their cargo in time in order to eliminate the possibilities of delays. Apart from this, the international freight forwarders also need to prepare their best for increasing their sales and retaining their clients. Companies can achieve this by planning well in advance, employing enough staff,  and by providing much-needed transparency to the clients. For best results, make sure not to ship during the month of Ramadan especially if the point of origin or destination is a nation where the month-long ritual of Ramadan is observed.