An in-transit shipment is prone to a variety of risks that could lead to potential damage or even loss of your cargo. Independent freight forwarders are surely aware of the countless risks entailing the international movement of cargoes and this is precisely where cargo insurance comes into the picture. If a cargo is lost at sea then the liability of the carrier doesn't usually cover the value of the shipment. Moreover, in the case of a truck accident, you not only lose your cargo but also your vehicle. Therefore, companies in the transportation and logistics industry should go for cargo insurance that will come in handy if your shipment is lost or damaged. Keep reading today's post to find out all about cargo insurances their different types, and benefits.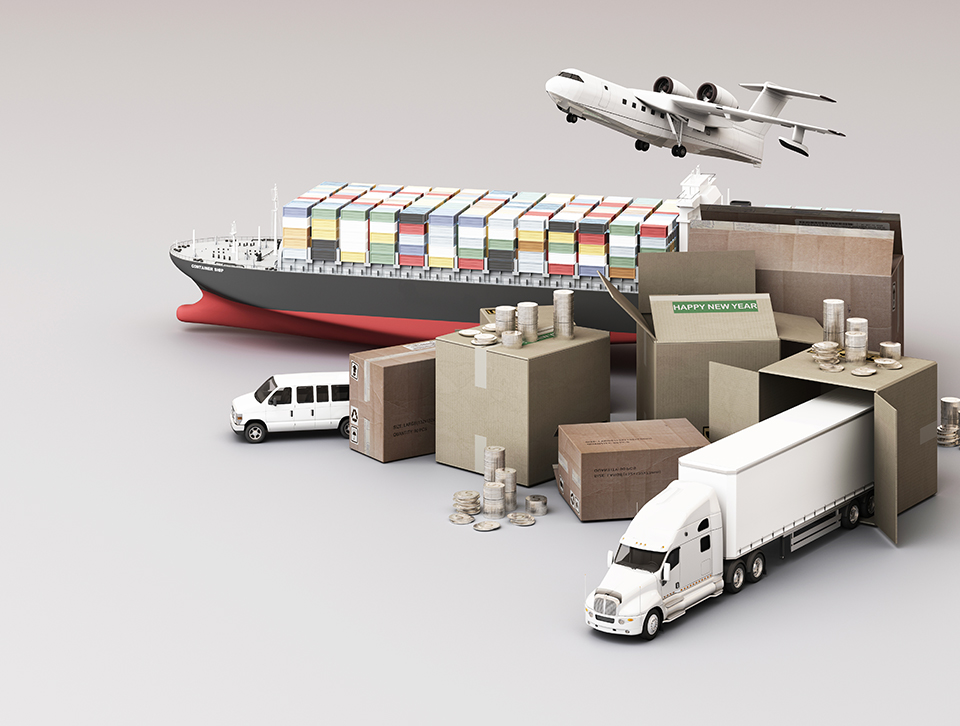 What is cargo insurance?
Every year a staggering number of containers get lost in the ocean. Although you cannot always protect your cargo from loss, insuring your freight safeguards you against potential losses due to unforeseen events. All carriers are obliged to carry a basic amount of insurance known as carrier liability. Nevertheless, the carrier liability comes with limited coverage. Therefore, it is never enough to cover the losses incurred due to accidents or natural disasters. The shipping companies should therefore ideally get cargo insurance to protect their freight from theft, loss, or damage while in transit.
It needs to be told in this context that cargo insurances are not mandatory. However, it is greatly recommended for staying on the safe side. The amount you spend on the insurance is almost nothing when compared to the potential losses and collateral damage that can happen.
Types of cargo insurance
Land cargo insurance will cover the shipments moved by trucks and small utility vehicles. The insurance gives protection against accidents, theft and damage, and any other associated risks. This insurance generally applies to domestic shipments. You will get a wide range of options regarding coverage amount, conditions, and duration depending upon your particular requirements.
Marine freight insurance as the name suggests is meant for ocean freight shipments. It covers all kinds of cargo damage due to bad weather, piracy, loading/unloading, and several other risks. It is important to remember that marine cargo insurance can also cover air freight shipments. Usually, independent freight forwarders use it to cover their international shipments. Under this insurance, there are several policies with unique benefits and drawbacks. These policies are discussed below:
Open cover cargo policies
In this policy, the shipping company goes for coverage against several consignments. Open cover cargo policies are classified into two groups viz. renewable policy and permanent policy. Renewable policies are needed for a specific value and need to be renewed after the expiration of the policy. Permanent policy on the other hand is created for a particular time frame. It covers all the shipments during that specific time frame.
Specific cargo policies
When the freight forwarder gets an insurance to cover a particular consignment then it falls under this category. These kinds of policies are alternatively known as voyage policies.
Contingency insurance policy
In this type of policy, the client and not the seller insures the freight against damage or loss. It can be really useful when the client is not willing to accept the damaged goods. In some cases, the clients do not insure the cargo and try to eschew the liability. In this scenario, the shipping agent takes recourse to law to recover their lost money. However, this process is expensive and doesn't always lead to the recovery of the full amount. This is why the shippers should ideally avail of contingency insurance that comes with a low premium rate.
All risk insurance covers almost all causes of damaged or lost cargo. However, the freight has to be new and not prone to damage or loss. All risk insurance doesn't cover the cases specified below:
– Loss of damage due to natural disaster, war, riots, or unrest
-Loss or damage due to the exporter/ importer's negligence
-Damage or loss because of rejection of the customs or delays
– In situations where the client doesn't pay or the shipper fails to collect the payment
Free from particular average
This insurance only covers the major damage of the freight. However, it also covers partial damage because of sinking, collision, burning, or stranding. It allows the shippers to recover the bulk of the cost of their damaged or lost shipments. It covers all sorts of risks including loss due to natural disasters, bad weather, derailment, sinking, non-delivery and theft.
General average insurances are one of the primary requirements for ocean freight shipments. They only cover the partial losses of the freight. It operates on a principle where the cargo owner has to pay for all the losses in case the freight is lost or damaged because of a problem while on the sea.
Warehouse to warehouse coverage
This kind of coverage protects the policyholder against liabilities connected with moving the freight from one warehouse to another. This coverage starts and ends at the door. It is applicable just for your cargo even if it is moved with other freight in a vehicle.
Things not covered by cargo insurances
It needs to be told in this content that freight insurances don't cover certain risks that can be controlled by the shipper. The insurance policies generally exclude the following:
Damage due to improper packing

Loss or damage because of an inherent flaw in the cargo

Particular types of cargoes such as fragile shipments, extremely valuable shipments, and some electronic items

Most insurances only cover the cargo when it is moved in a truck, plane or ship
Freight insurance in spite of all its advantages comes with a set of limitations. For example, the insurance does not cover all instances of damage or loss. You will not find one standardized insurance that independent freight forwarders can buy to get coverage for all unwanted situations. This is why it is imperative for the shipping company to determine the value of the freight, to begin with. This will be of great help to efficiently deal with the processes in the case of a disputed claim. Ideally, you need to talk to a reliable insurance agent and discuss in depth the coverage options before buying a policy.