The age of digital transformation of the logistics sector is finally here and TMS is an indispensable aspect of this digitization. TMS or Transport Management System is a platform that can help independent freight forwarders to streamline their shipping process by the automation of several processes. Along with Blockchain, Artificial Intelligence, Internet of Things, and e-commerce, TMS has also come up as one of the buzzwords of our sector and more and more logistics companies are implementing it to digitize their operations.
What is TMS?
The idea behind the TMS is to come up with one platform that enables independent freight forwarders to manage and optimize their everyday work processes. Logistics companies are always on the lookout for a system that can optimize their expenditure and enhance operational efficiency. Thanks to the advent of TMS, freight forwarders now have the option to do precisely that. One of the greatest boons of this system is that it permits the professionals in our industry to perform a substantial part of their office chores by utilizing one unique system. Additionally, it also allows for the preparation of a multimodal shipment both at a domestic as well as global scale.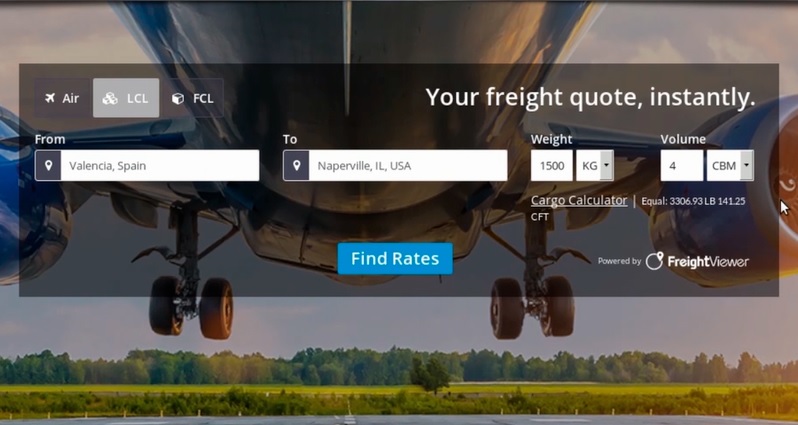 How can it help?
In the transportation and industry where timings are extremely crucial, the presence of a TMS implies a considerable change in your day-to- day tasks. For instance, it will relieve you from the tedious task of quote generation so that you can make routing decisions according to the quotes, and the transit time. One centralized quoting system will eliminate the stress and complications in course of the booking process.
Transport Management Systems can help you with several o0perations in your supply chain starting from enhanced visibility, to better client experience, to storing and organizing all the data required in every step of the shipping process. It allows for better management of multitasking operations that is more often than not a very tedious and complicated process due to the dispersion of devices used in supply chain operations. At the moment, TMS is being utilized for streamlining every phase of logistical operations such as planning, execution, administration, visibility, client servicing etc.
TMS allows for the planification of the data sent and received by classifying the freight rates according to price, carriers, distance, transit time and route type. Thus freight forwarders are now able to choose the optimal mode of shipment within less than a few minutes- a process which earlier used to take up hours if not days.
The instant selection of the best carrier option is an important factor in augmenting your customer service. Your quick response will surely impress your customer who in turn will refer your company and come back to you for future services. Some of the other advantages of TMS include reduce expenditure, quicker services by eliminating the manual labour involved and the overall simplification of several of your business processes.
In conclusion, it can be said that freight forwarders need to keep pace with digital innovations so as not to fall behind their competitors. Technology along with experience and expertise is the answer to the rising customer expectation in an industry that is becoming increasingly competitive by the day.