The Coronavirus and the resulting lockdown spanning all the countries had significantly debilitated the normal economic activities and several sectors across the globe including several big players suffered a major blowback. The transportation and logistics industry nonetheless continued to do its job even with a limited workforce during the peak of the pandemic. This is why it is being regarded as one of the most lucrative businesses of modern times. In today's post, we are going to talk about the future of our industry in 2021 and the several challenges facing freight forwarders in the near future.
Keep reading to take a quick look at the rundown of what your business should focus on in the coming months.
Rising use of technology
Tech innovations are making waves across all major industry and the supply chain is being regarded as one of the most impacted sectors. The stress on real-time supply chain visibility is important like never before and several digital start-ups have started providing innovative transparency solutions that allow businesses to respond quickly by making use of real-time data. The IoT sensor technology is yet another aspect that might become a part and parcel of our everyday operations. Even the small and independent forwarders are now considering investments in the field of technology to optimize their regular workflow which will also help them progress and grow while cutting costs and ensuring efficiency.
Change in customer expectations
Another challenge in our sector is client expectations which keep rising mainly because of technological advancements. Your customers will henceforward demand to be kept updated with every stage of the shipment process. This illustrates why visibility or transparency is becoming increasingly important in our industry. Customers in 2021 will be much more inclined to turn to companies that come with a digital footprint. Companies that are still to embrace digitization will find it very difficult to do business. To put it simply, the pandemic has once again highlighted the need for digitized workflow, and businesses that still don't comprehend the importance of digitization are running the risk of going out of business.
AI and the use of mobile apps
There are a plethora of mobile applications that help in monitoring performance metrics, generate better customer services, gather data, task management, quote generation and help with every imaginable requirement. In an industry that is all about the transportation of shipments quickly and cost-efficiently, it doesn't come as a surprise that logistics mobile applications have started becoming the must-have tools for industry professionals. Their ability to alert the stakeholders of all the key information throughout the process has made their use all the more imperative.
The future of our industry lies with smart roads, driverless vehicles, automated warehouses, smart roads, demand prediction so the use of Artificial Intelligent in logistics should no longer be seen as a futuristic tale.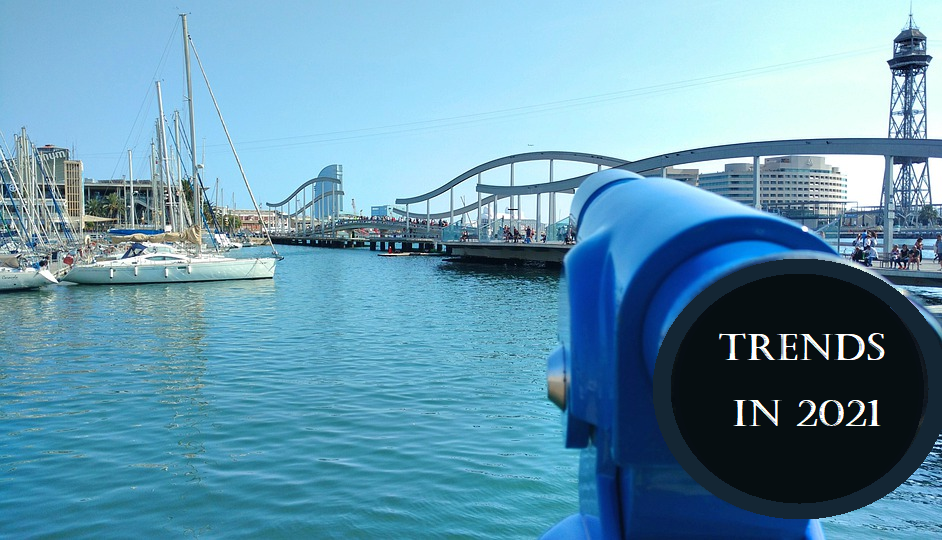 Cooperation
2020 has made it very clear that independent freight forwarders need to rely on a strong network of partners so as to avoid any disruption in the delivery of items. For instance, many companies procure their materials from remote destinations in China, India, or South East Asia, and having a reliable partner in other locations can greatly help them in managing your work and take on new projects in less ventured territories. Moreover many local businesses are finding it hard to survive in the market due to increased competition with the big players. Under these circumstances, it is very important to collaborate on a local as well as international level. The dwindling economy of the present-day makes it even more imperative to diversify your network of partners and suppliers. This is one important reason why independent freight forwarders need to become a part of the best freight forwarder network.

Cybersecurity and the transportation and logistics industry
One of the more recent threats that have materialized in our industry is the problem of cybersecurity. Many big players have become victims of cybercrime that has not only resulted in a loss of finances but also a loss of sensitive data and information. Recently container shipping giant CMA CGM faced a major cyberattack resulting in the shutdown of several of its tech operations. Earlier this year another container shipping multinational Mediterranean Shipping company was also required to shut down its webpage and customer platform because of this cyberattack.
These sorts of crimes are expected to become more rampant in 2021 and cybersecurity is going to become an extremely pressing concern for entrepreneurs in this sector. Presently the more digitized and tech-savvy organizations are becoming victims of this menace but as the entire industry continues to get more digitized, the likelihood of such crimes is going to be greater. This is why all companies big or small need to make some investments to safeguard against online threats in 2021.