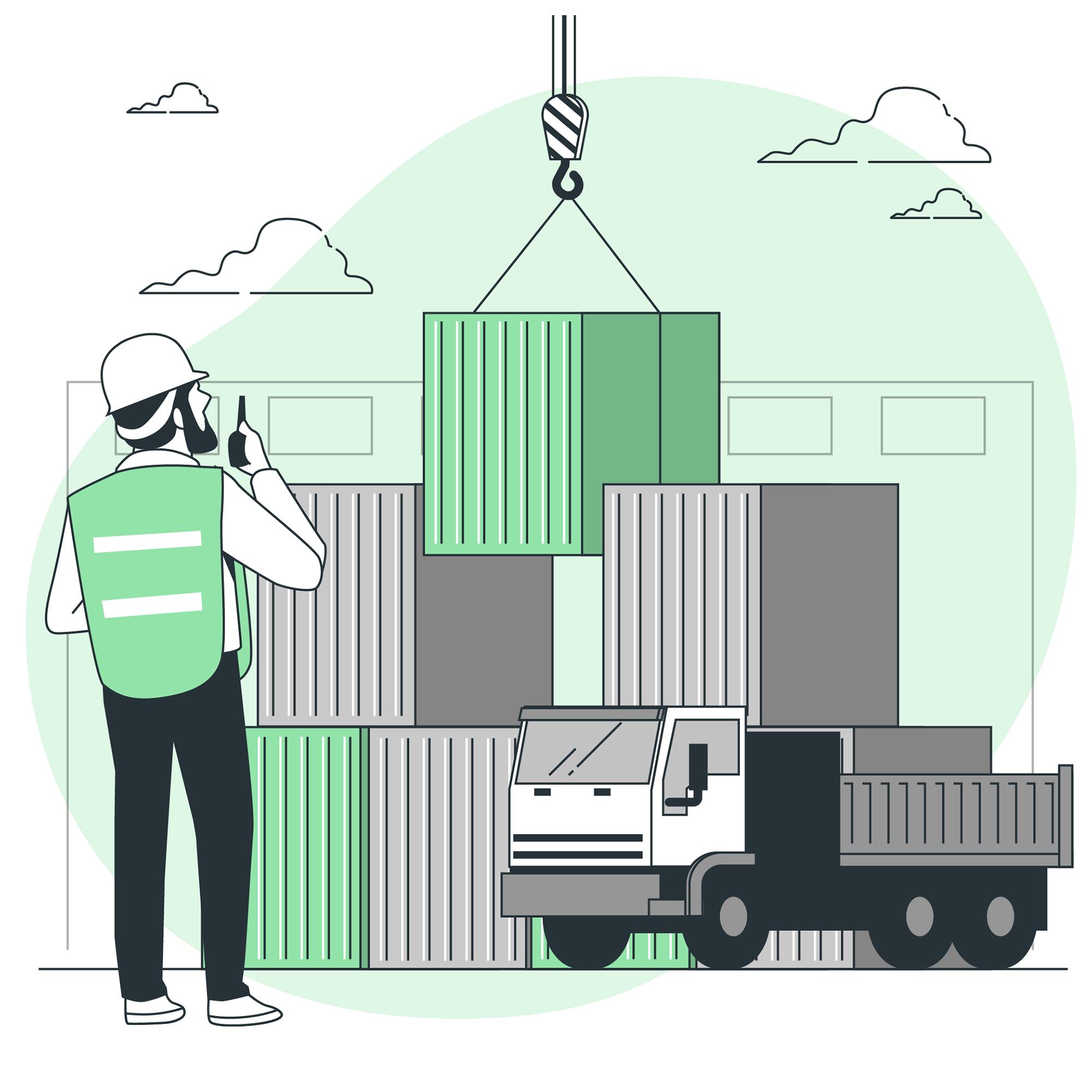 Demurrage and detention are some of the most common fees in ocean freight shipping that the carriers and terminals impose on importers, exporters, and freight forwarders when they keep containers beyond the allowed free time. These fees will keep accumulating until the cargo reaches the consignee's destination. These days, demurrage and detention charges have become prevalent, and they can frequently surpass $100 per container per day. In this post, we will elaborate on the demurrage and detention fees in container shipping and suggest measures that freight forwarders can undertake to reduce them.
Defining demurrage and detention charges in the ocean freight shipping
Demurrage and detention charges refer to the fees imposed on a freight forwarder for exceeding the free time allotted for container use within or outside the terminal, respectively. These charges serve the purpose of compensating the shipping company for container use while also incentivizing the timely return of empty containers. Given the high cost and shortage of containers, shipping lines require efficient container turnaround times. Demurrage and detention fees are calculated on a daily basis, meaning that failure to unload the container within the free time results in these charges being applied.
Explaining demurrage
When a container within a port or terminal is used beyond the free time period, typically lasting 4-5 days, demurrage fees are incurred. These charges are calculated per day per TEU (twenty-foot equivalent unit) and increase incrementally after a certain number of days. The specific costs of demurrage fees can vary depending on the shipping line and port, but can easily average $100 per container per day. In the case of exports, demurrage time refers to the duration between a full container entering a terminal and being loaded onto a ship. For imports, demurrage time is the period between a full container being discharged from the ship and leaving the terminal.
Explaining detention
Detention charges refer to the fee incurred for exceeding the free time period for using a container outside a port or terminal. Similar to demurrage fees, detention charges are calculated per day per TEU, with the free time typically lasting 3-5 days. It's important to note that if the container is sitting on a chassis, an extra per day fee for the chassis could be charged, which might be higher than the daily detention rate.
In the context of exports, detention time is the duration between picking up an empty container from the terminal/container yard/depot for loading and the full container entering the terminal for export. For imports, detention time is the period from when the full container leaves the terminal after import to when the empty container is returned to the terminal/container yard/depot.
What leads to demurrage and detention charges in ocean freight shipping?
Factors that contribute to demurrage and detention charges can include circumstances that are beyond your control, such as adverse weather, labour disputes, port congestion, or shortages of trucks or equipment. Delays caused by customs clearance may also be a factor, particularly if boxes are held up for inspection. Issues with documentation can also lead to delays, such as when the exporter takes too long to send documents to the importer, or when documents contain errors or are incomplete. Correcting these issues can take several days, resulting in demurrage or detention charges. Additionally, the late release of containers at the destination can also be a factor, particularly when carriers withhold shipments due to payment-related issues. Lastly, there may be delays if the consignee is unavailable or cannot be contacted.
How to calculate demurrage and detention charges?
Let's examine how freight forwarders can calculate demurrage/detention fees. If you are using a 20-foot container, you will need to consider the following:
Suppose your container arrives at the port on July 10th and will be picked up on August 4th, for a total of 25 days in the terminal. You have a free time allowance of 5 days, leaving 20 days subject to demurrage charges. The rate for the first 10 days on a 20-foot container is 6,000, with charges increasing to 12,000 for each subsequent day. Therefore, you will be required to pay a total of 18,00,00. Examining the Demurrage and Detention Report can provide insight into how blank sailings and container shortages have influenced demurrage/detention charges.
How freight forwarders can avoid demurrage and detention charges?
You can take active steps to avoid demurrage and detention in most cases, except for bad weather, labour strikes, and unforeseen events. You can prevent these charges by engaging in some simple planning. Here are some useful tips:
Send your shipment well ahead of time and give yourself some buffer time. Time buffers are a very important factor that can save you the hassle of paying a hefty demurrage charge.

You need to have possible delays in mind while planning your loading and unloading time.

Ensure that all the paperwork is in order.

Pre-clear your customs and be mindful of cut-off times.

Timely inform other stakeholders of the shipment such as the inland transport service providers, customs agents, freight fording partners, etc in advance about the shipping schedules.

Keep in mind that in some ports the container is available as soon as it is unloaded from the vessel. On the other hand, in some ports, the containers have to be accessible so as to be available. Although this might sound confusing, all you need to do is be mindful while signing the contract. If there are any points of conflict make sure to clearly explain your view before signing the contract.

SOC containers can help to avoid paying high demurrage and detention fees. The use of these containers entails renting the equipment from the container owner, using it one way, and then returning it at the destination port. Usually, this process is free since the container owner prefers a quick turnaround time. Simply put, by timely repositioning their equipment you can greatly reduce the chances of payment of per-diem fees.