The coronavirus pandemic has had a hard-hitting impact on the global economy. The disruption caused by the severe lockdown measures in so many countries has further dragged the economies into a very difficult situation.
However, amidst this crisis, there is one certain thing- the COVID-19 situation will be over when it will be time for all the industries including the transportation and logistics industry, to modernize themselves and become a part of a new way of business in a new digitized industrial era. The crisis should be viewed as an opportunity to restructure or business models since the time for increased efficiency and responsiveness is knocking at the door. According to a survey conducted by Shipping and Freight Resource, around 67% of shipping companies are expected to depend more heavily on digitalization in the post Coronavirus phase.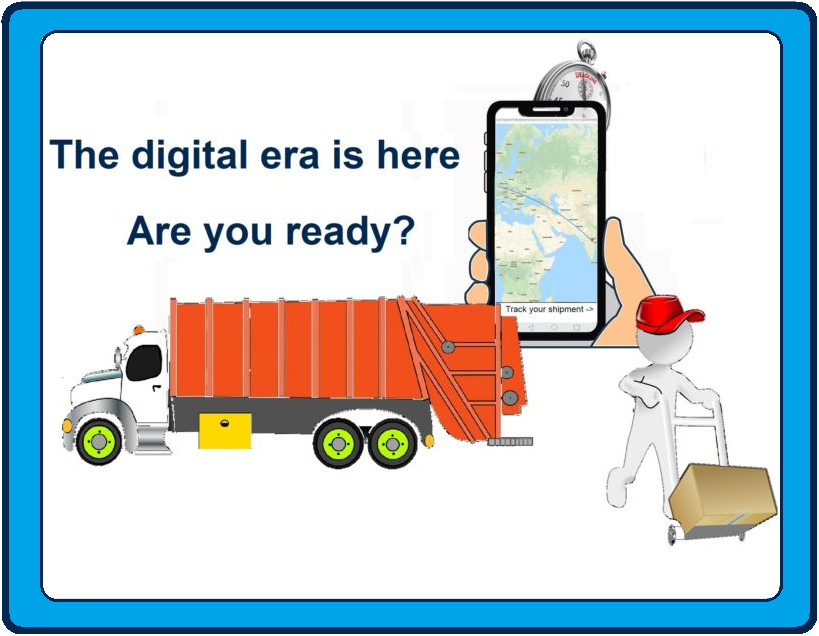 Even in 2019, our sector was already going through a lot of changes with the disruption of e-commerce. However, the pandemic has clearly indicated that connecting by various online platforms with clients and suppliers is an effective solution to some of the current weak points in logistics. Developing and growing the online operations in our industry and setting up well managed customer-care procedures, and enhancing the versatility of your business processes are just a few ways of replacing the 'old ways' so as to boost the productivity.
E-commerce and online companies will come out as the biggest winners after the crisis. This is why, logistics companies need to strengthen their online operations by making it more client-centric so as to adjust to the new reality where most people are doing things online and indoor. New solutions like instant communication through digital platforms with customers, suppliers etc will increase your functionality, aid your sales process, protect jobs and finally help in financial growth.
It can be stated without a doubt that the current crisis will continue to change our industry. Therefore, we need to use this time to reset and come up with new strategies that will allow us to remain fully functional in the face of any extraordinary event like natural disasters, wars, or pandemic. Creating technology enabled solutions and openness towards trying out the digital solutions are the only ways to facilitate these changes.
Globalia's TMS FreightViewer, establishes the right digital infrastructure which allows for automated data transfer of carrier rates and tariffs thus allowing you to increase your responsiveness by offering instant door-to-door quotations to your customers and partners. It allows you not only to provide that immediate response clients demand, but also to renew your operational model converting it into the perfect strategy to reinvent your business model and adapting it to the new customer behaviour, which is much more demanding and less patient.