Globalia's  first-ever Virtual Meeting held on the 14th-15th October allowed the members to get together and continue with the networking in the absence of a direct in-person meeting
The news of Globalia's 1st online conference for freight forwarders in 2020 has already been published on 3 popular websites dedicated to the logistics sector. The event which was held on 14th – 15th October 2020 has been covered by three popular supply chain websites – NovoLogistics, All About Shipping, and Maritime Network.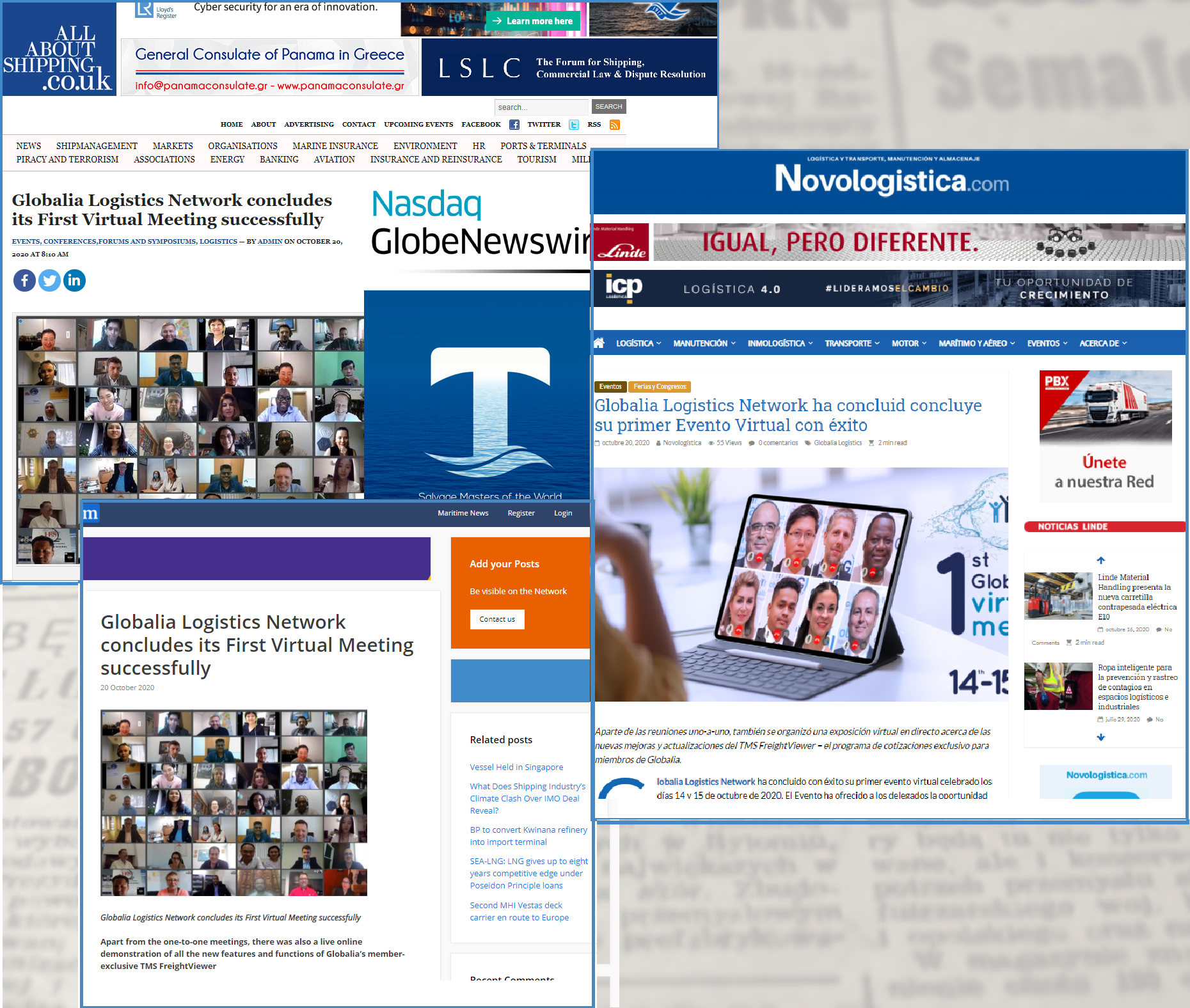 All About Shipping is a UK based logistics web magazine with an average of 30K views per year, that offers the industry professionals a variety of news and information from the shipping sector. Maritime Network is a community application that publishes real-time news and information pertinent to the supply chain industry. Novologistica is a Spanish language blog dedicated to the logistics and warehousing sector that has been furnishing the readers with relevant blogs and newsworthy articles from the industry.
The news published on these 3 logistics websites mentions the details of the online event, the countless business opportunities it presented, how it did away with the obstacles to participation, and how it allowed the delegates to network with their partners and obtain new collaborative projects from the network. The news articles also say a few lines about FreightViewer and how the members were presented with an online demonstration of its latest features and updates.
To find out more about the coverage of our Virtual Meeting just click on the below links: